Traditional Christmas Stockings

My children cherish the Christmas stockings their grandmother made them years ago. We hang them up each holiday season, come Christmas morning they're filled to the brim with Clementine oranges, candy canes and handfuls of gold chocolate coins.

Carry on the tradition with your family by choosing a Christmas stocking that can last a life time. A sturdy loop, big enough to fit over doorknobs or bed posts, makes hanging up our stockings a breeze.

Valerie's Christmas Stockings measure 18" long, are cuffed and come with quilted fronts and plain backs. The inside is lined with fabric for a well finished appearance.
Priced at $45 each, or two for $80, contact Valerie to order.
Please quoting the letter listed next to the stocking(s) of your choice.

Available Christmas Stockings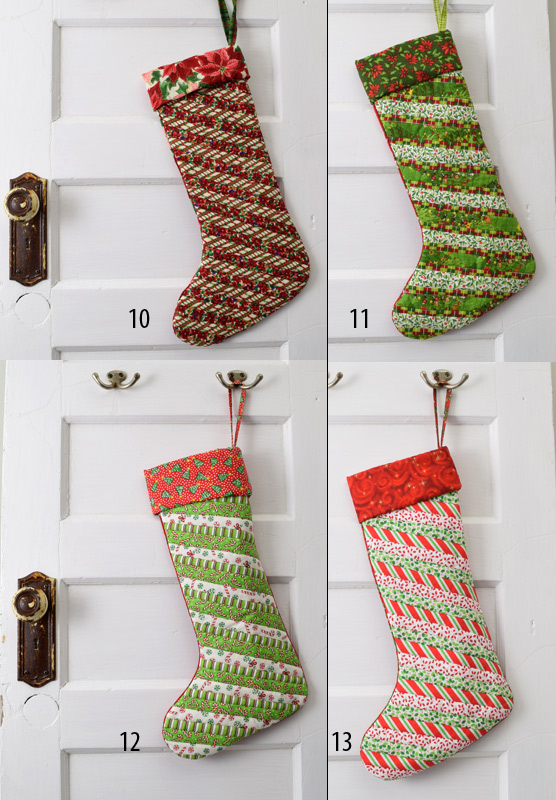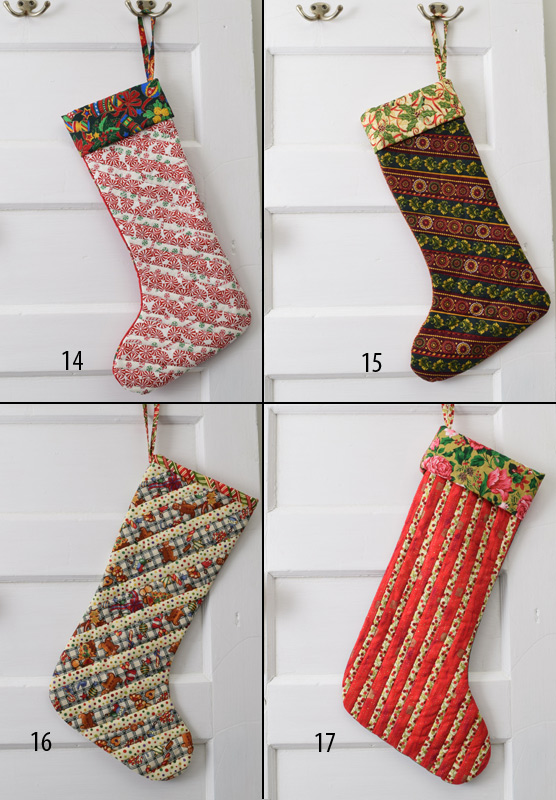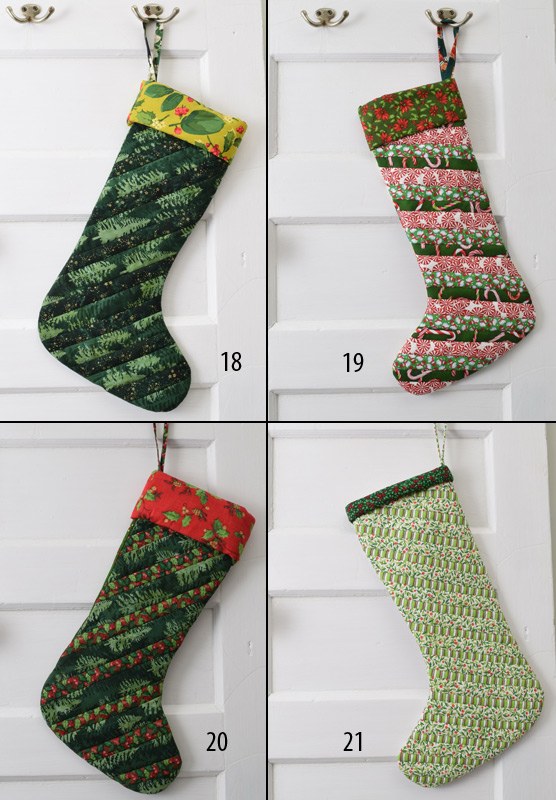 Due to the closeness of Christmas, we've also posted photos of the stocking tops currently undergoing finish sewing. All stockings are available for delivery before Christmas, if you order before Dec 18th. Please quoting the letter and number listed next to the stocking(s) of your choice.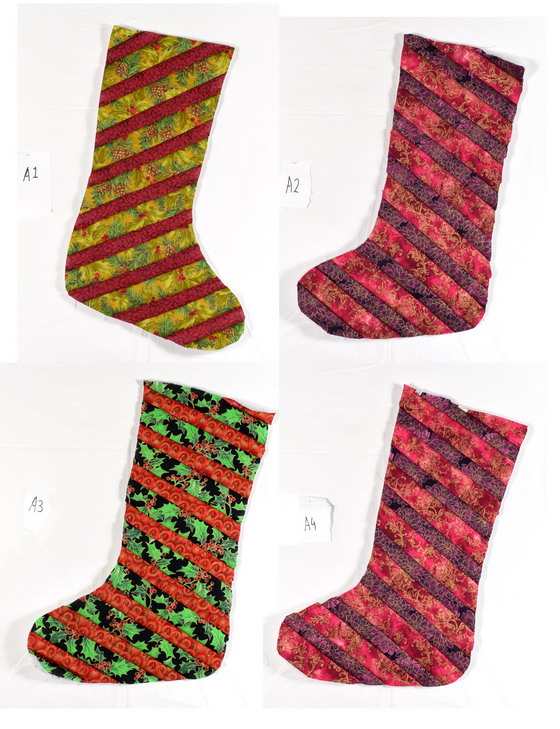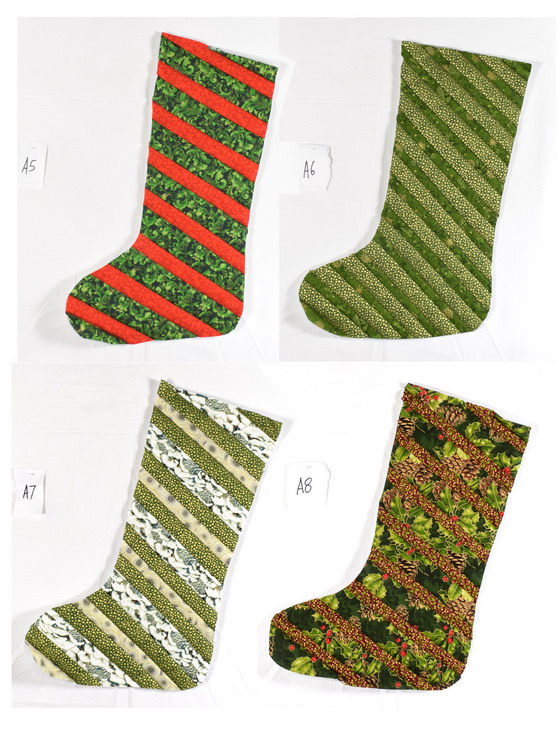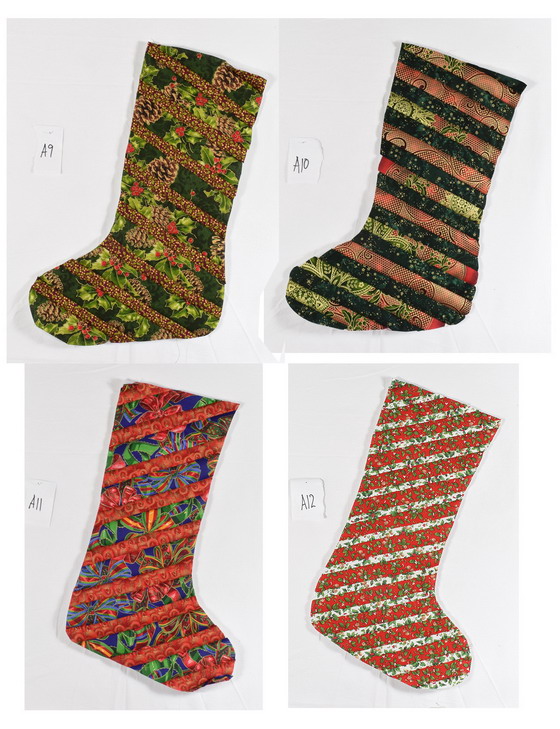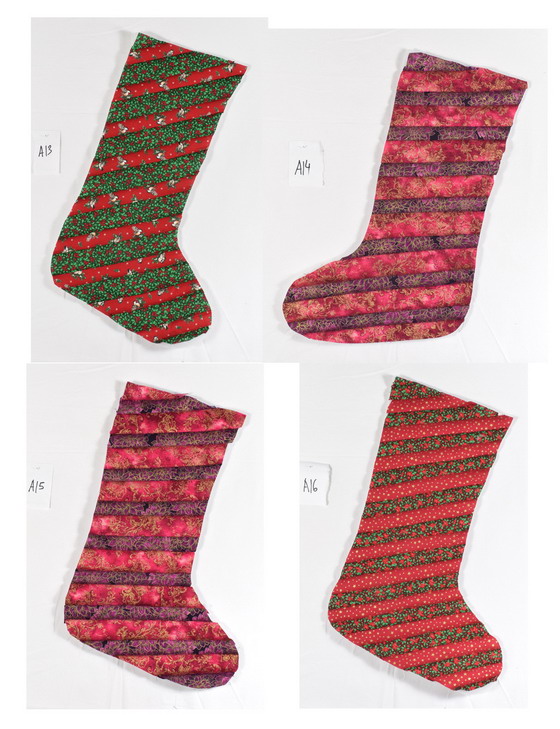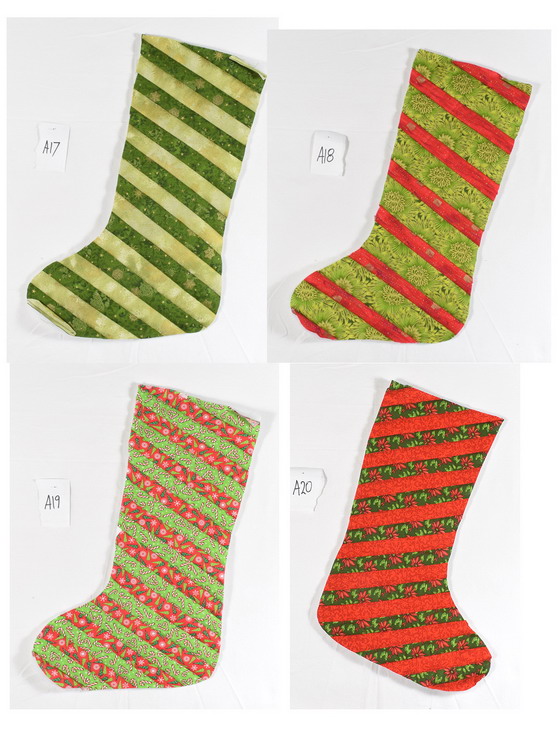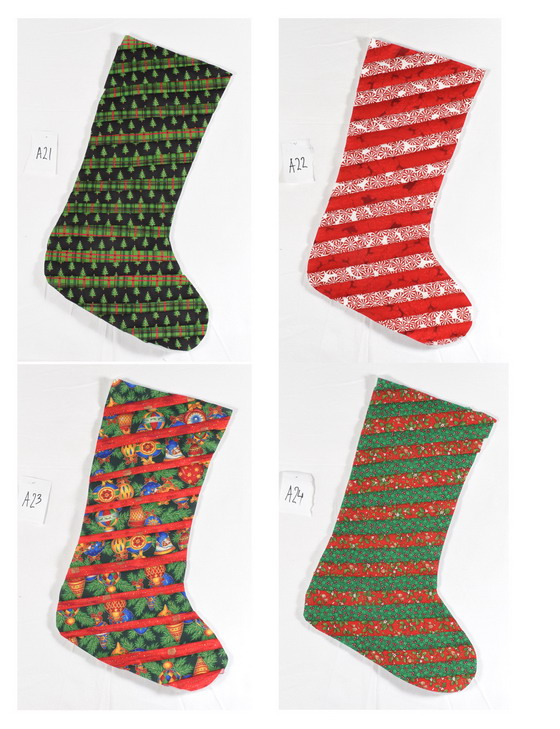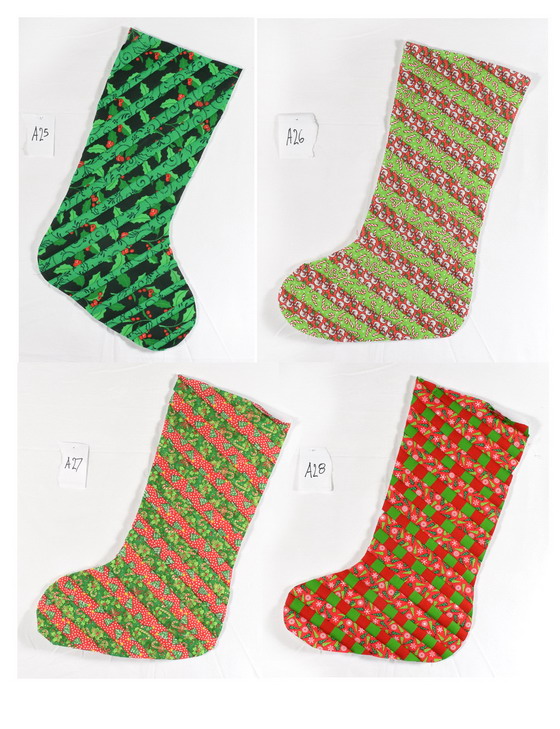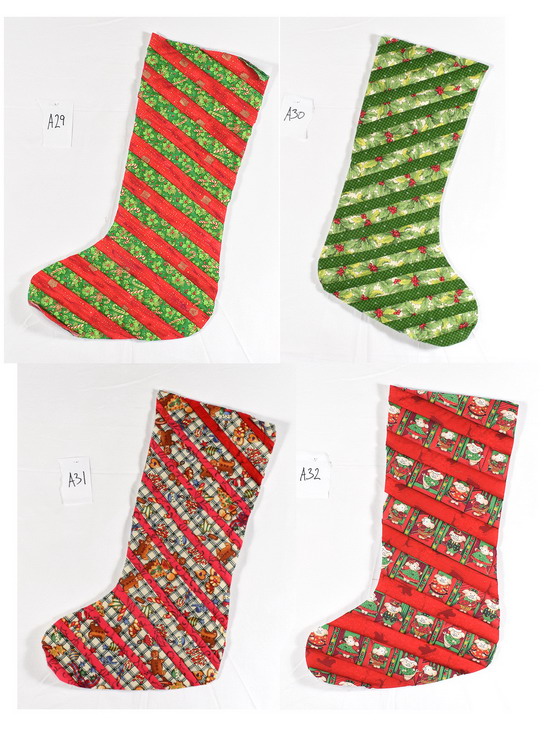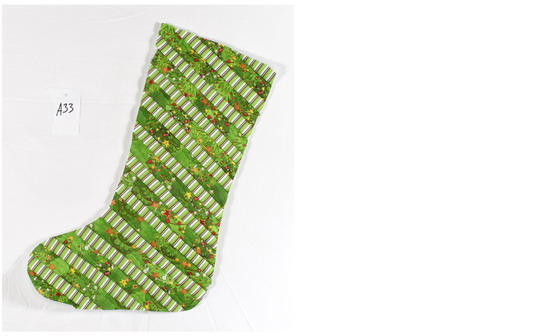 'Twas the night before Christmas
....
The stockings were hung
by the chimney with care,
In hopes that St. Nicholas
soon would be there!